"The water was calm, solid brown because of how the rain had stirred everything up the day before. You could still smell the storm, the wet logs, the damp grass, the muddy riverbank. I knew I'd never find the kayak."
- Brady Parks, Red Kayak
News
The Journey Back was named to Bank Street College's "Best Children's Books of the Year for 2013" list!
---
The Journey Back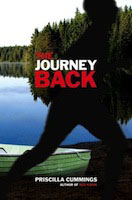 The companion book to
Red Kayak
,
The Journey Back
, has been released! Escaped and on the run, can Digger find redemption?
Click here for more information or purchase the book through Amazon or Barnes and Noble.
---
Stuffed Chadwick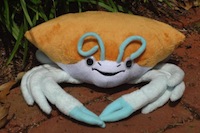 Cute, plush, Chadwick the Crab!
With his googly eyes and bendable antennae, stuffed Chadwick is a cuddly companion when reading any of the five Chadwick the Crab books.
Available through Schiffer Books.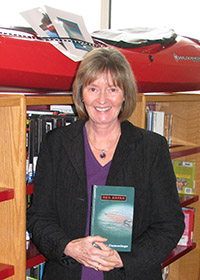 Click here to read more about the author.
To contact Priscilla email her at priscummings@gmail.com.
Like Priscilla on Facebook!
Hear the author pronounce her name.





Background illustration from a painting by Marcy Dunn Ramsey.